epyc#2
a short review
in times of the virus, plans are not always that easy to pursue!
and even more difficult in times of capricious weather!

but we rode again this autumn.

on the the first stage from graz via pack to velden and finally to faaker see it was still summer. the weather was fine (ok, some foggy segments on pack, but we are not complaining) and so was the atmosphere in the peloton. in between two triathlets were missing. and we had the best pizzas we never ate at the northshore of klopeiner see, found the lindworm in klagenfurt a little too small and found roy black in velden.almost!


then it got dark. a stormy and rainy night changed everything.
not really, but at least it adds a little drama to this short read!
fact was, the rain stopped right on time the following morning.

-------------

but the weather forecasts promised more rain during the day.
time for the first route adaption, or as we call it - an improvisation, for stage 2!
we shortened our ride to reach bovec, the final goal of the day, earlier.
before the announced big rain.
a false hope!

but step by step. crank rotation after crank rotation.
we decided not to ride via tarvisio to reach kranjska gora but over the wurzenpass.
not because we love this ugly road with its 6km full of steep and straight ramps up to 20%.
on the contrary. but sometimes shorter is the better of two bad options.

we stayed almost dry till kranjska gora. not counting the sweat, the mist and the wet roads.
after a short coffee break with all kinds of instant cakes we were only a few metres in the ascent to vrsic as partly heavy rain set in.
nevertheless - the 26 cobbled hairpin bends - always a dream!
an exhausting pleasure.
the road is too beautiful to not enjoy the ride.

as the intensity of the rain increased and the temperatures have fallen to single digit degrees celsius, time for a collective warm up and refill on
top of this lovely pass at 1.600 meters above sea level!
in a dry and heated surrounding.

after an hour the rain eased. and the mood increased.
almost perfect conditions to start our descent.
some said.

two minutes after the grand depart the rain set in again. even more intense.
BUT, we all made it to bovec.
some in the accompanying car. one slightly scratched. all wet.
the real bad news under not so good weather conditions: the planned extra loop up to mangrt remained a plan.
at least for this time!

we spend almost the rest of the afternoon drying ourselves and all our stuff.
before we switched trying out some nice local craft beers!
followed by a very delicious dinner.
an early corona induced closing time ended day two early in the night.

and then winter came.

------------

snow covered mountains dominated the morning scenery in the beautiful soca valley.
not only heart refreshing!
time for the next route improvisation!
as going upwards seems not extra inviting under these circumstances and temperatures, we cancelled passo di tanamea and headed directly southbound to kobarid
and into the picturesque natisone valley.
the temperatures were rising constantly. and 10 minutes after having crossed the border
we were warmly welcomed by the italian autumn sun.
pure cliché. but very pleasant.
we enjoyed our cappuccini, espressi and delicious snacks in the heart of cividale.

via cormons and the nice little village corona(!)
we passed the river isonzo in gradisca. on the short mountain sprint up to san martino del carso we showed no mercy.
the main field splitted shortly after lago di doberdò.
some took the coast road with a stop at the seaside in duino.
some took the carst road and enjoyed prosecco in prosecco.

all met again within 9 minutes at molo audace in the heart of trieste!
after about 400k, 4000m of elevation and three seasons within three days.
we felt epyc!
again!

the rest is silence.
as always.


PS: this time we also did a collective epilog. an epylog so to speak!
due to home transfer logistical reasons we rode back 65k's to cormons!
mainly on the route we came from. and almost always united.
with still surprisingly fine temperatures and sunny weather.
a final and tasty lunch in a magical garden in corona itself ended this years version.

stay tuned!
and healthy!
stage 1 graz-pack-klagenfurt-velden-faaker see
stage 2 (shortened) faaker see-wurzenpass-kranjska gora-vrsic-bovec
stage 3 (shortened again) bovec-kobarid-cividale-cormons-gradisca d'isonzo-trieste
epylog trieste-prosecco-gradisca d'isonzo-corona-cormons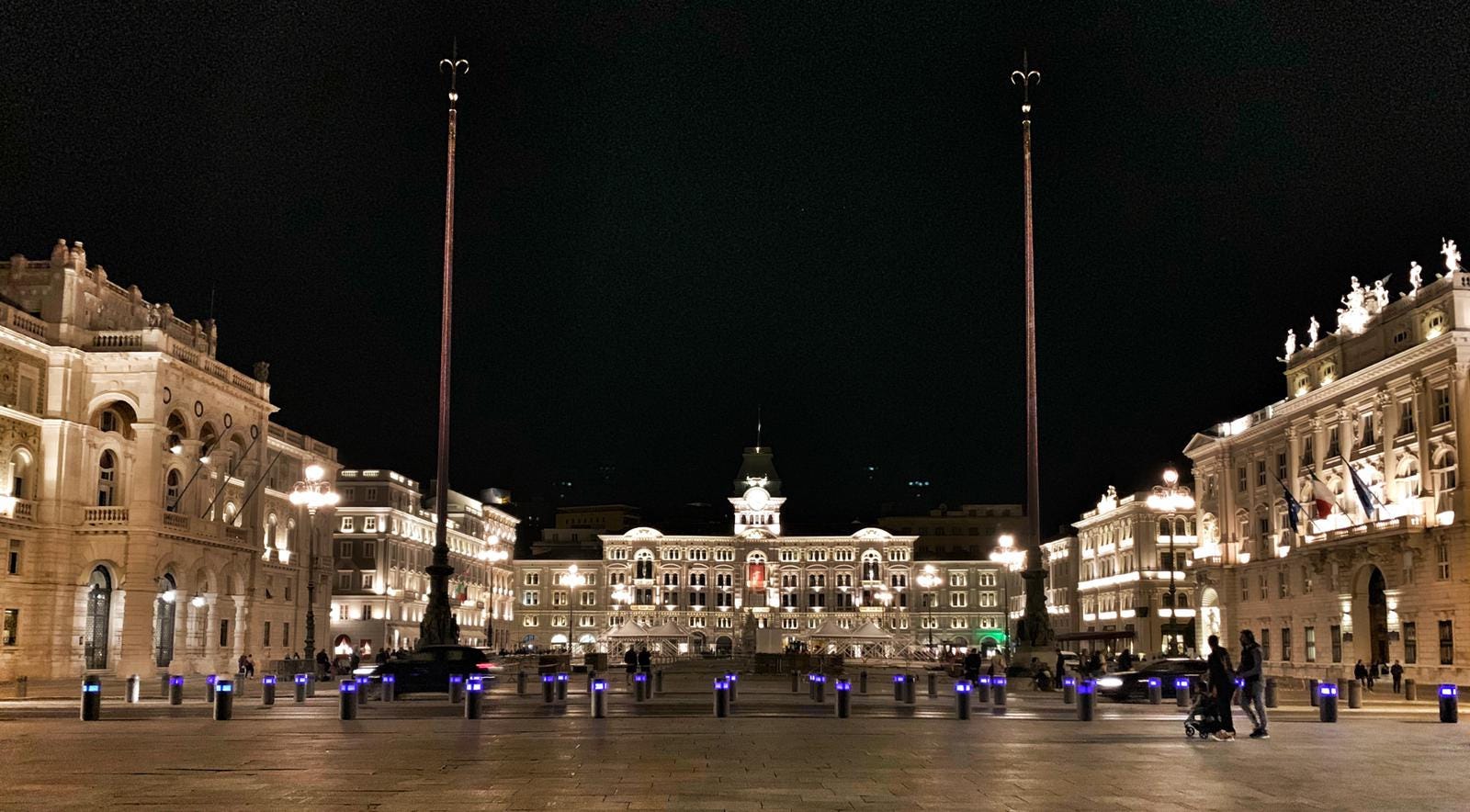 trieste again!
but on different roads.
sometimes plan and reality just don't go together! like this year.
so you have to ride different ways. but - lucky us - we still have trieste!
so epyc#2 is different, although well known in the end.


some data
start september 24, 2020
500k – 5.000 meters – 3 days of riding – one little after ride outdoor party


on day 2 there will be an additional mountain stage (from and to bovec without bikepacks) up to predil/mangart
bonus 35k/700m to predil or 50k / 1800m up to mangart (you can take your choice after 15k)


details of the climbs in german:
passo del predil
mangrt


return journey by bus
booking required!
registration closed!
the only thing we organize for you is the bus back to graz.
apart from that we leave any other organization to you!